The close attention!
Recently there are a lot of piracy of the seller, stolen clothes really dare to compliment.
The first: length is very short,
Second: the bottom is flat.
Third: the sleeve length is insufficient,
Fourth:. Very cheap fabric In order to sell at a low price, can only choose the cheapest fabric.
Could not believe that every customer is more care after the dispute, to avoid the loss.
The last 30 days we sold more than 20000 pieces, not blown out, but by hard quality, style similarity of more than 98%, low price, only to be recognized by each customer. If you do not want to be in trouble, please choose us
HOT SALE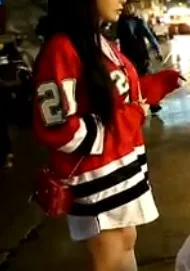 Atención: debido a la Rusia post nueva política sobre el nombre completo, pls todos los compradores ofrecen su nombre completo antes de pagar en su dirección de facturación. Por favor elegir el tamaño requerido y color cuando usted pone orden, o lo enviaremos al azar.
Gracias por su gran cooperación!
Envío:
Cuando usted pone una orden, elija por favor un método del envío y pague la orden incluyendo el honorario del envío. Enviaremos los artículos dentro de 3-7 días una vez que se termina su pago.
Por favor nota que los compradores son responsables de todos los honorarios adicionales de aduanas, honorarios de corretaje, tasas, e impuestos para la importación en su país. Estos honorarios adicionales se pueden recoger en la época de la entrega. No consolidaremos las cargas de envío para los envíos rechazados.
El coste de envío no incluye ninguna impuestos de importación, y los compradores son responsables de impuestos.
Devoluciones:
Nosotros le consolidaremos si usted vuelve los artículos dentro de 15 días de su recibo de los artículos por cualquier razón. Sin embargo, el comprador debe cerciorarse de que los artículos vueltos estén en sus condiciones originales. Si se dañan los artículos o perdido cuando se vuelven, el comprador será responsable de tal daño o pérdida, y no daremos a comprador un reembolso completo. El comprador debe intentar archivar una demanda con la compañía logística para recuperar el coste de daño o pérdida.
El comprador será responsable de los honorarios del envío volver los artículos.
Regeneración:
Su satisfacción y regeneración positiva es muy importante para nosotros. Por favor déjenos la regeneración positiva y 5 estrellas si usted está satisfecho con nuestros artículos y servicios.
Si usted tiene cualquier problema con nuestros artículos o servicios, por favor no dude en contactar con nosotros antes de dejar un voto negativo. Haremos nuestro mejor para solucionar cualquier problema y para proporcionarle los mejores servicios al cliente.